In today's fast-paced world, making some extra cash on the side has never been easier, thanks to the proliferation of money-earning apps. Whether you want to earn money while watching TV, sharing your opinions, or even driving around town, there's an app for that. In this article, we'll dive into ten of the best money-earning apps that can help you boost your income without a lot of effort.
1. Swagbucks – The Ultimate Rewards App
Swagbucks is a fan favorite when it comes to money-earning apps. It offers various ways to earn, including taking surveys, watching videos, and shopping online. The more you engage, the more Swagbucks you earn, which can be converted into gift cards or cash.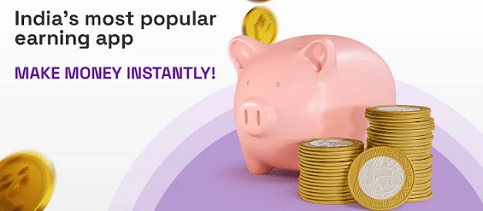 How Swagbucks Works
Swagbucks rewards you for completing simple tasks like online surveys, watching short video clips, or even playing games. These activities may not make you rich, but they can add up over time.
Earning Opportunities
With Swagbucks, you can also earn cashback while shopping online at your favorite retailers, making it a double win.
Pros and Cons
Pros:
Multiple ways to earn.
User-friendly interface.
Option to cash out via PayPal.
Cons:
Earnings per activity vary.
Not a get-rich-quick scheme.
2. Ibotta – Cash Back Rewards for Shopping
Ibotta is the ultimate app for savvy shoppers. It offers cashback rewards on everyday purchases, from groceries to online shopping. All you need to do is scan your receipts or link your loyalty card to start earning.
Explanation of Ibotta's Cash-Back System
Ibotta's system is simple: browse the app for cashback offers, purchase the featured products, and then take a photo of your receipt. You'll receive cashback in your Ibotta account within 48 hours.
Tips for Maximizing Earnings
To maximize your earnings with Ibotta, stack offers by using coupons and shopping during promotions. The more you shop, the more you earn.
User Testimonials
Users rave about how Ibotta helps them save money on everyday purchases. It's like getting paid for shopping!
3. Survey Junkie – Sharing Opinions for Cash
Survey Junkie is the go-to app for those who like to voice their opinions and get paid for it. You can participate in surveys on various topics and get rewarded in cash or gift cards.
The Concept of Paid Surveys
Paid surveys help companies gather consumer insights. Survey Junkie connects you with these companies, allowing you to share your opinions and get compensated.
Survey Junkie's User-Friendly Interface
The app's intuitive interface makes it easy to find surveys that match your interests and demographics.
Earnings Potential
While you won't become a millionaire taking surveys, it's an excellent way to earn some extra cash during your downtime.
4. Upwork – Freelancing for Everyone
Upwork is a freelance marketplace that connects businesses with talented freelancers. Whether you're a writer, designer, programmer, or marketer, you can find gigs that suit your skills on Upwork.
Freelancing Overview
Freelancing offers flexibility and the potential to earn more than a traditional 9-to-5 job.
How to Get Started on Upwork
Create a profile, showcase your skills, and start bidding on projects. Many freelancers have turned their side gigs on Upwork into full-time careers.
Success Stories
Upwork has countless success stories of people who started with small projects and eventually built thriving freelance businesses.
5. Airbnb – Hosting for Extra Income
If you have a spare room or property, you can earn money by hosting guests on Airbnb. It's a fantastic way to leverage your property and earn extra income.
Renting Out Space on Airbnb
Create a listing, set your price, and welcome guests. Airbnb handles the booking process, and you get paid after each stay.
Tips for Becoming a Successful Host
Provide excellent hospitality, keep your space clean, and respond promptly to inquiries to earn positive reviews and attract more guests.
Earnings Possibilities
Your earnings depend on your location, property type, and the number of bookings, but hosting on Airbnb can be a lucrative side gig.
6. Uber – Drive to Earn
Uber is a well-known ride-sharing platform that allows you to earn money by driving people to their destinations.
Becoming an Uber Driver
Sign up, pass the background check, and start driving. You can choose your own hours, making it a flexible option.
Earnings Per Ride
Uber drivers earn money per ride, with the potential to earn more during peak hours and in high-demand areas.
Flexibility and Drawbacks
While Uber offers flexibility, it's important to consider vehicle expenses and insurance when calculating your earnings.
7. Fiverr – Sell Your Skills Online
Fiverr is a platform where you can sell your skills and services online, from graphic design to content writing.
Fiverr's Platform for Freelancers
Create a gig listing your services and set your prices. Clients browse and hire you directly for their projects.
Popular Services
Freelancers on Fiverr offer a wide range of services, making it easy to find opportunities that match your skills.
Earning Potential on Fiverr
Your earnings on Fiverr depend on your skills, the quality of your work, and your marketing efforts. Many freelancers have turned it into a full-time career.
8. Acorns – Invest Spare Change
Acorns is a micro-investing app that helps you invest your spare change. It rounds up your everyday purchases to the nearest dollar and invests the difference.
Micro-Investing Concept
Acorns takes your small change and invests it in a diversified portfolio of stocks and bonds, helping you grow your wealth over time.
How Acorns Rounds Up Your Purchases
When you make a purchase, Acorns automatically rounds up the transaction to the nearest dollar and invests the change.
Long-Term Wealth-Building
While the amounts may be small at first, over time, these micro-investments can grow into a substantial nest egg.
9. Robinhood – Commission-Free Stock Trading
Robinhood is a commission-free stock trading app that allows you to invest in stocks, ETFs, and cryptocurrencies without paying fees.
Introduction to Robinhood
Robinhood has revolutionized the world of investing by eliminating trading fees and making it accessible to everyone.
Stock Trading Simplified
The app's user-friendly interface simplifies stock trading, making it suitable for both beginners and experienced investors.
Earnings Through Investments
While there are risks involved, investing in stocks and other assets through Robinhood can yield substantial returns over time.
Conclusion
In a world where smartphones are ubiquitous, opportunities to earn extra money are at your fingertips. The ten money-earning apps discussed in this article offer various ways to increase your income, whether you're looking for some extra cash or aiming to replace your full-time job. So why wait? Start exploring these apps today and watch your earnings grow.
FAQs
1. Are these apps available worldwide?
Most of the apps mentioned are available in many countries, but availability may vary. It's best to check each app's website or app store listing for specific availability in your region.
2. Can I use multiple money-earning apps simultaneously?
Yes, you can use multiple apps to maximize your earnings. Just be mindful of managing your time effectively.
3. Are these apps safe to use?
Generally, these apps have strong security measures in place. However, it's essential to read reviews, use strong passwords, and exercise caution when sharing personal information.
4. How much can I realistically earn using these apps?
Earnings vary depending on your activity level and the app itself. While some people make a substantial income, others use these apps for extra spending money.
5. Do I need any special skills to use these apps?
No, most of these apps are user-friendly and do not require special skills. However, some, like Fiverr and Upwork, may require specific skills depending on the services you offer.
(Visited 16 times, 1 visits today)