In today's fast-paced digital world, opportunities to earn money online are abundant. Whether you're looking to supplement your income or embark on a full-fledged online career, there are a plethora of online money earning apps at your disposal.
We understand the importance of making informed decisions when it comes to choosing the right apps to maximize your earnings. That's why we've compiled a comprehensive list of the top 12 online money earning apps that have the potential to transform your financial situation.
1. Swagbucks: Rewards Galore
If you're looking for a versatile platform that allows you to earn money through various activities, Swagbucks is the answer. This all-in-one rewards app lets you earn points (or "Swagbucks") by completing surveys, watching videos, shopping online, and even playing games.
You can redeem your Swagbucks for gift cards or cash via PayPal, making it a convenient choice for those looking to earn on the side.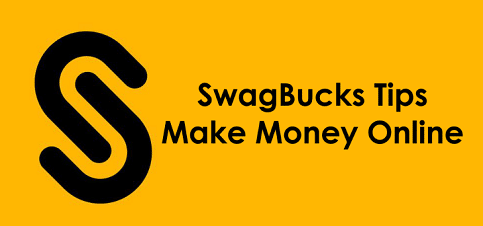 2. Upwork: Freelancing Excellence
For those with skills in writing, design, coding, or any other marketable talent, Upwork is a goldmine. This freelancing platform connects businesses with freelancers worldwide. With a well-crafted profile and a dose of determination, you can secure lucrative projects and build a sustainable online career.
3. Amazon Mechanical Turk: Microtasks for Cash
Amazon Mechanical Turk, often referred to as MTurk, is a microtask marketplace where you can complete small tasks for pay. These tasks, known as Human Intelligence Tasks (HITs), range from data entry to content moderation. It's an ideal choice for those looking to earn money in their spare time.
4. Uber: Drive Toward Earnings
If you have a car and some free time, becoming an Uber driver can be a profitable venture. This ridesharing platform allows you to set your own schedule and earn money by providing transportation services to passengers.
5. Airbnb: Host Your Way to Profits
If you have a spare room or property, Airbnb offers an excellent opportunity to earn money by renting it out to travelers. With millions of users worldwide, Airbnb can help you turn your extra space into a steady stream of income.
6. TaskRabbit: Get Paid for Odd Jobs
TaskRabbit connects people who need help with various tasks, from assembling furniture to running errands, with skilled individuals willing to lend a hand. As a Tasker, you can earn money by completing these tasks on your own terms.
7. Survey Junkie: Your Opinion, Your Earnings
If you enjoy sharing your opinions and insights, Survey Junkie is a reliable platform to consider. This survey site rewards you for participating in market research surveys, helping you earn extra cash effortlessly.
8. Fiverr: Your Freelancing Playground
Fiverr is another freelancing platform that empowers individuals to offer their services in various categories, also known as "gigs." With a diverse range of talents in demand, you can showcase your skills and attract clients from around the world.
9. Rakuten: Cashback and Savings
Rakuten is a cashback and shopping rewards platform that allows you to earn money while shopping online. By making purchases through Rakuten, you can receive cashback on your purchases, effectively saving and earning simultaneously.
10. SurveyMonkey: A Survey-Taker's Paradise
SurveyMonkey is another survey platform that pays users for sharing their opinions. With a user-friendly interface and a steady flow of survey opportunities, it's an excellent choice for those looking to make money online.
11. Instacart: Shop and Earn
If you enjoy grocery shopping, why not turn it into a profitable endeavor? Instacart allows you to earn money by shopping for and delivering groceries to customers in your area. It's a flexible way to earn money on your own schedule.
12. Robinhood: Invest and Grow
Robinhood is an investment app that empowers you to buy and sell stocks, cryptocurrencies, and ETFs with zero commission fees. While it involves some risk, it offers the potential for significant financial growth over time.
Conclusion Of Online Money Earning Apps
These 12 online money earning apps provide a plethora of opportunities for individuals seeking to bolster their income or embark on a new career path. Whether you prefer taking surveys, freelancing, or providing services, there's an app tailored to your skills and interests.
However, it's essential to approach these opportunities with dedication and a willingness to put in the effort required for success. With the right mindset and commitment, these apps can indeed be your ticket to financial freedom.
(Visited 24 times, 1 visits today)