Discover creative ways for students in India to earn money online! Unleash your potential and boost your finances with these practical tips and tricks.
How To Earn Money Online in India For Students
Hey there, future online moneymaker! If you're a student in India, you've probably experienced the rollercoaster ride of budgeting, and you're on the hunt for ways to make some extra cash. Whether it's to fund your daily chai cravings, buy that coveted smartphone, or simply to ease the financial burden, you're in the right place.
Earning money online might seem like a daunting task, but fear not! We've got your back with a plethora of ideas and strategies that will help you rake in some cash without compromising your studies. From gig economy jobs to freelance opportunities, this guide will walk you through various options, and by the end, you'll be well-equipped to earn money online while sipping your chai.
Unleashing the Power of Online Earning: Where to Begin?
The digital world is your oyster, and it's filled with opportunities waiting to be explored. As a student in India, you have unique skills and talents that can be monetized, and the internet provides you with a platform to do just that.
1. Freelance Writing: Craft Your Way to Income
If you have a way with words, freelance writing could be your golden ticket. Many websites and companies are constantly on the lookout for talented writers to create content. Here's how you can get started:
Polish Your Writing Skills: Ensure your grammar is on point, and your writing is free from errors.
Build a Portfolio: Create a collection of your best-written pieces to showcase your skills.
Register on Freelance Platforms: Websites like Upwork, Fiverr, and Freelancer are great platforms to kickstart your freelance writing career.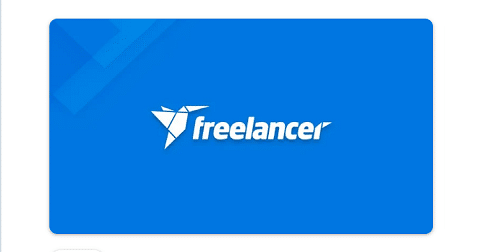 2. Online Tutoring: Share Your Knowledge
Are you a whiz in mathematics or have an excellent grasp of a foreign language? Online tutoring could be your thing. Students in India are always looking for qualified tutors, and you can provide your expertise.
Select Your Subject: Identify your strong subjects or skills.
Choose a Platform: Websites like Vedantu, Chegg, and Coursera offer tutoring opportunities.
Create an Engaging Profile: Highlight your qualifications and teaching approach.
3. Content Creation: Be the Next YouTube Sensation
In this age of YouTube and TikTok, content creation has become a legitimate way to earn money. Students with creativity and charisma can make a fortune through ad revenue, sponsorships, and merchandise sales.
Find Your Niche: Decide what type of content you want to create – whether it's gaming, lifestyle, cooking, or educational content.
Invest in Quality Equipment: A good camera and microphone can make a huge difference in the quality of your content.
Monetize Your Channel: Once you gain a following, enable monetization on your videos.
4. Affiliate Marketing: Promote Products and Earn Commissions
Affiliate marketing is a clever way to make money by promoting products and earning a commission for every sale made through your referral.
Select Your Niche: Choose a niche you're passionate about and have knowledge of.
Join Affiliate Programs: Amazon Associates, Flipkart Affiliate, and ShareASale are popular programs in India.
Promote Products: Share your affiliate links through your content or social media.
What About Part-Time Jobs for Students in India?
In addition to the above online earning options, you can consider part-time jobs that allow you to balance work and studies. Here are some ideas:
5. Virtual Internships: Gain Experience and Money
Virtual internships are the perfect way to kickstart your career while making some money. You can intern in areas related to your field of study and gain valuable experience.
Look for Opportunities: Check out platforms like Internshala and LetsIntern for virtual internships.
Polish Your Resume: Tailor your CV to make it impressive and relevant to the internship you're applying for.
Apply Widely: Don't limit yourself to a single application; apply to multiple internships.
6. Part-Time Online Jobs: Flexible Work Hours
Several companies offer part-time online jobs that you can do from the comfort of your home. These jobs are well-suited for students looking to earn some extra income.
Browse Job Portals: Websites like Naukri.com, Indeed, and LinkedIn have listings for part-time online jobs.
Prepare for Interviews: Brush up on your interview skills as you may need to attend virtual interviews.
7. Data Entry: Easy and Quick
Data entry jobs are a straightforward way to earn money online. They don't require specific skills and can be done at your own pace.
Find Reliable Platforms: Look for trustworthy websites that offer data entry jobs.
Set Realistic Targets: Ensure you can meet deadlines and complete the tasks efficiently.
FAQs: Your Burning Questions, Answered!
Q1: Can students in India really earn money online?
Absolutely! Students in India have a wealth of opportunities to earn money online. With the right approach and dedication, you can boost your finances while studying.
Q2: How can I ensure that online work doesn't affect my studies negatively?
Balancing online work with studies can be a challenge. The key is time management. Create a schedule that allocates specific time slots for your online work and your studies.
Q3: Are there any risks associated with online earning?
As with any online activity, there are risks involved. Be cautious about potential scams and do thorough research before getting involved in any online earning opportunity.
Q4: Is it necessary to have a laptop or computer for online work?
While having a laptop or computer is beneficial, it's not always necessary. Many online jobs can be done with a smartphone or tablet.
Q5: What's the best online earning option for someone with no specific skills?
If you don't have specific skills, data entry and online surveys are good starting points. They require minimal expertise and can be done by almost anyone.
Q6: How much can I realistically earn through online work as a student in India?
Earnings can vary widely depending on the type of work, your skills, and the amount of time you invest. Some students earn a few thousand rupees per month, while others can make significantly more.
Conclusion: Your Path to Online Earning in India
Earning money online in India as a student is an exciting journey filled with endless possibilities. Whether you choose to freelance, become a content creator, tutor, or opt for part-time jobs, remember that the key to success is dedication, persistence, and time management.
Now, as you embark on this journey, keep in mind that success might not come overnight. It takes hard work and consistency. So, put your best foot forward, unleash your talents, and start earning money online while studying. Your chai cravings, dream smartphone, and financial freedom are within reach. Happy earning! 🚀
(Visited 13 times, 1 visits today)