Discover the ultimate guide on how to earn money online for students without investment. Unleash your earning potential with these creative ideas and practical tips!
Are you a broke college student with dreams bigger than your wallet? Or perhaps a high school student looking to make some extra cash during your free time? Well, you're in the right place! In this digital age, it's easier than ever to learn how to earn money online for students without investment. No need to spend money to make money; it's all about harnessing your skills, time, and creativity. From gig economy jobs to starting your online business, we've got you covered! Get ready to dive into a world of opportunity and discover how you can turn your computer into a cash machine!
How To Earn Money Online For Students Without Investment
The gig economy is a treasure trove for students looking to make money online without investing a dime. It's all about trading your skills, and there are countless opportunities out there.
1. Freelancing: Showcase Your Talents
One of the most popular ways to make money online without investment is by freelancing. Whether you're a writer, designer, programmer, or just a creative thinker, there's a gig waiting for you. Here's how to get started:
Create profiles on platforms like Upwork, Fiverr, or Freelancer.
Highlight your skills and create a compelling bio.
Start bidding on projects that match your expertise.
Deliver quality work, build your reputation, and watch your earnings grow.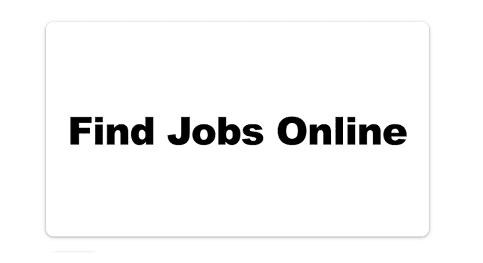 2. Online Tutoring: Share Your Knowledge
Are you acing your subjects in school? Share your knowledge with others and earn money as an online tutor. Here's what you need to do:
Sign up on tutoring platforms like Chegg Tutors, Tutor.com, or WizIQ.
Set your hourly rate and create a profile highlighting your expertise.
Help students with their questions and assignments.
Enjoy the satisfaction of helping others while padding your wallet.
3. Micro-Jobs: Small Tasks, Big Earnings
Micro-jobs are small, quick tasks that you can complete in your free time. They might not pay a fortune individually, but they can add up to a substantial income. Some popular micro-job platforms include Amazon Mechanical Turk and Clickworker.
Sign up on micro-job platforms.
Complete tasks like data entry, image labeling, or short surveys.
Get paid for each task you complete.
Your Online Store: The Sky's the Limit
Dreaming of becoming the next Jeff Bezos or Mark Zuckerberg? While it might take time to reach their level, starting your online business is a fantastic way to earn money online for students without investment.
1. Dropshipping: No Inventory, No Problem
Dropshipping is an e-commerce business model where you sell products without holding any inventory. Here's how to get started:
Choose a niche or product you're passionate about.
Find suppliers who offer dropshipping services.
Set up an online store using platforms like Shopify or WooCommerce.
Promote your products and start selling.
2. Affiliate Marketing: Promote, Earn, Repeat
Affiliate marketing involves promoting products or services and earning a commission for each sale made through your referral. Here's the lowdown:
Join affiliate programs related to your niche.
Promote products through your blog, social media, or email marketing.
Earn a commission for every sale generated through your unique affiliate link.
3. Print on Demand: Unleash Your Creativity
If you're a creative soul, print-on-demand might be your calling. Create custom designs for t-shirts, mugs, phone cases, and more, and sell them online.
Sign up with print-on-demand platforms like Printful or Printify.
Create and upload your designs.
Market your products through your online store or social media.
Let the platform handle printing, packing, and shipping.
Creative Content Creation: Turn Your Passion Into Profit
Are you passionate about something? Whether it's gaming, vlogging, or sharing your life journey, you can turn your hobbies into a money-making venture.
1. YouTube Channel: Lights, Camera, Earnings
Starting a YouTube channel is an exciting way to earn money online for students without investment. It's all about content creation, audience engagement, and monetization. Here's how:
Pick a niche that you're passionate about.
Create high-quality, engaging videos.
Build your subscriber base.
Monetize your channel through ads, sponsorships, and merchandise.
2. Blogging: Share Your Thoughts and Make Money
Blogging is an excellent way to share your thoughts, expertise, or experiences with the world. Over time, it can become a lucrative source of income.
Choose a niche you're knowledgeable and passionate about.
Start a blog using platforms like WordPress or Blogger.
Write high-quality, engaging articles.
Monetize your blog through ads, affiliate marketing, or selling digital products.
3. Online Gaming: Level Up Your Earnings
If you're a gaming enthusiast, why not turn your passion into profit? Streaming your gaming sessions on platforms like Twitch can be surprisingly lucrative.
Create an account on gaming platforms like Twitch or YouTube Gaming.
Set up your gaming equipment, including a good microphone and webcam.
Build your audience by engaging with viewers.
Monetize through ads, donations, and subscriber support.
FAQs: Your Burning Questions Answered
Q1: Do I need any special skills to start earning money online without investment?
A1: Not necessarily! There are various opportunities for people with different skill sets. Whether you're good at writing, teaching, gaming, or creating, there's something for you.
Q2: How long does it take to start making a substantial income online?
A2: The time it takes to earn a substantial income online varies. It depends on your chosen method, effort, and how well you market yourself. Some people start making money within weeks, while others may take several months.
Q3: Are these methods suitable for students with busy schedules?
A3: Absolutely! Many of these methods offer flexible schedules, allowing you to work around your classes and other commitments.
Q4: Are there any age restrictions for earning money online as a student?
A4: In most cases, there are no age restrictions. However, some platforms may require you to be at least 18 years old, so it's essential to read the terms and conditions.
Q5: Is it really possible to make a living through these online methods?
A5: While it may take time to build a substantial income, many people have successfully turned these methods into full-time careers. It's all about dedication, perseverance, and a bit of luck.
Conclusion:
Earning money online for students without investment is not a pipe dream; it's a reality waiting to be explored. Whether you choose to freelance, start your online business, or create engaging content, the possibilities are endless. It's time to take control of your financial future and turn your computer into a cash machine.
So, what are you waiting for? Get out there and start your journey to financial freedom today! Remember, the key to success is passion, dedication, and a touch of creativity. Good luck, and may your online endeavors be prosperous!
(Visited 26 times, 1 visits today)