Description: Discover the top 12 apps for free movies and web series that will supercharge your binge-watching experience. Get ready for a cinematic journey like never before!
Are you tired of endlessly scrolling through streaming platforms, trying to find something to watch? Well, we've got some good news for you! In this digital age, there's a treasure trove of entertainment apps that offer you the best movies and web series without costing you a penny. Yes, you heard it right, free movies and web series! We're about to dive into a world where you can stream your favorite content without putting a dent in your wallet. Say goodbye to subscription fees and hello to these 12 fantastic apps for free movies and web series.
Mobile Apps For Free Movies and Web Series
1. Popcorn Time: The Cinematic Wonderland
Are you in the mood for a movie night but hesitant to shell out for a streaming service? Look no further than Popcorn Time! This app is the ultimate destination for free movies and web series. With a user-friendly interface and an extensive library, Popcorn Time ensures you never run out of options.
2. Tubi TV: A Goldmine of Entertainment
Tubi TV is a goldmine for free content. You'll find an array of movies and web series across different genres, and it's all just a few clicks away. Whether you're into classics, action-packed blockbusters, or thrilling web series, Tubi TV has got you covered.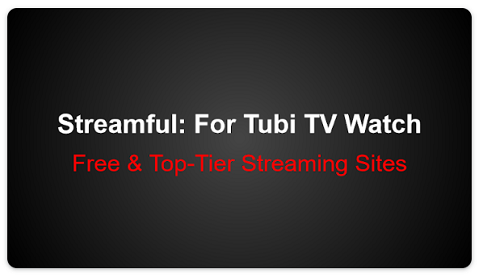 3. Crackle: Stream Classic Hits
If you're a fan of classic movies and web series, Crackle is your go-to app. It boasts a wide selection of timeless films and exclusive web series that will transport you back in time or keep you glued to your screen.
4. Vudu: The Free Streaming Oasis
Vudu is a treasure trove for movie buffs. It not only offers free movies and web series but also lets you purchase or rent the latest releases. A one-stop-shop for all your entertainment needs!
5. Kanopy: The Intellectual's Choice
Looking for a more intellectual experience? Kanopy provides access to thousands of thought-provoking movies and documentaries. All you need is a library card, and you're set to explore a world of free cinema.
6. PopCine: Stream Latin American Gems
Are you a fan of Latin American cinema? PopCine specializes in offering a wide range of Spanish and Portuguese movies, ensuring that you stay connected with the cultural richness of the region.
7. IMDb TV: Hollywood's Hidden Treasures
IMDb TV is a hidden gem. This app not only offers a wide selection of free movies and web series but also provides you with detailed information about your favorite actors, directors, and films, all under one roof.
8. Yidio: The Content Aggregator
Tired of hopping from one streaming service to another in search of your favorite movie or web series? Yidio is here to save the day! It aggregates content from various platforms, making it easier for you to find what you're looking for.
9. Hoopla Digital: Library Love
Just like Kanopy, Hoopla Digital allows you to access a plethora of movies and web series with your library card. It's a perfect way to make the most of your local library's resources.
10. YouTube: More Than Just Cat Videos
Yes, you read it right! YouTube isn't just about cat videos and vlogs. It's also a hub for independent filmmakers and content creators who offer free movies and web series. Don't miss out on this YouTube treasure trove!
11. Plex: Your Personal Media Server
Do you have an extensive collection of movies and web series that you want to organize and stream? Plex is the perfect solution. It lets you create your media server and enjoy your favorite content, absolutely free.
12. Kanopy (Again): Student Edition
College students, this one's especially for you! Kanopy offers an extended selection of free movies and web series to students. It's a fantastic resource to supplement your academic endeavors with some entertainment.
FAQs For apps for free movies and web series
Q1: Are these apps legal to use?
A1: Yes, these apps are legal. They provide access to movies and web series that are either in the public domain or licensed for free distribution.
Q2: Do I need to create an account for these apps?
A2: Most of these apps require you to create a free account to access their content. It's a simple and quick process.
Q3: Are there ads in these free apps?
A3: Some of these apps might include ads to support their free service. However, they are typically less intrusive than traditional television ads.
Q4: Can I download content to watch offline?
A4: Some apps, like Popcorn Time and YouTube, allow you to download content for offline viewing. Others may require an internet connection for streaming.
Q5: Do these apps offer subtitles and different languages?
A5: Yes, many of these apps offer subtitles and content in various languages, making them accessible to a wider audience.
Conclusion
In a world where the cost of streaming services can add up quickly, these 12 apps for free movies and web series are a breath of fresh air. Whether you're into classic films, the latest blockbusters, or niche web series, there's something for everyone. With these apps, you can enjoy hours of entertainment without spending a dime.
So, what are you waiting for? Download your favorite apps, grab some popcorn, and let the binge-watching begin. Say goodbye to subscription fees and hello to endless cinematic adventures. Your next movie night is just a click away, thanks to these fantastic apps. Don't let budget constraints stop you from enjoying quality entertainment – the world of free movies and web series awaits you!
(Visited 17 times, 1 visits today)