Looking to enhance your photos like a pro? Check out our list of the 12 best photo editing apps for stunning results. Unleash your creativity today!
Are you tired of scrolling through your smartphone's photo gallery, wishing your pictures had that extra touch of brilliance? We've all been there – capturing a beautiful moment but feeling that it needs a little something more. Well, fret not! In this digital age, a plethora of photo editing apps are at your fingertips, ready to transform your ordinary snapshots into captivating masterpieces. Whether you're a professional photographer or just a casual snapper, these 12 best photo editing apps will help you elevate your photography game to a whole new level. So, fasten your seatbelts, as we take a thrilling ride through the world of creativity, with the 12 best photo editing apps!
Best Photo Editing Apps
1. Adobe Lightroom
Adobe Lightroom is the undisputed king of photo editing apps, and for good reason! It offers a comprehensive suite of tools that cater to both beginners and professionals. With its intuitive interface, you can transform your photos into stunning works of art.
What makes Adobe Lightroom stand out?
Professional-Grade Editing: You can fine-tune every aspect of your photo, from exposure to color grading.
Presets Galore: Ready-made presets for quick and impressive edits.
Integration with Adobe Creative Cloud: Seamlessly transfer your photos between devices for a consistent editing experience.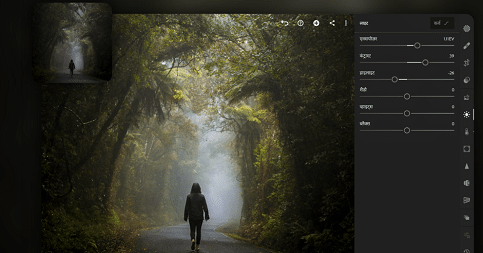 2. Snapseed
If you want powerful editing capabilities without shelling out a dime, Snapseed is your best buddy. This free app, brought to you by Google, is packed with features that can turn your ordinary shots into extraordinary ones.
Why should you consider Snapseed?
Non-Destructive Editing: Experiment without fear, as Snapseed preserves your original photo.
Stackable Filters and Effects: Combine various filters to create your unique style.
Intuitive Interface: Easy-to-navigate, making it accessible for beginners.
3. VSCO
VSCO, pronounced as "Visco," is known for its artistic filters and sleek interface. It's perfect for those who want their photos to ooze a unique and fashionable vibe.
What's VSCO's unique selling point?
Film-Like Filters: Achieve a vintage, film camera look with their range of filters.
Community and Inspiration: Share your photos, discover others, and get inspired by the global VSCO community.
Advanced Camera Controls: VSCO also functions as a camera app with manual settings.
4. Afterlight
Looking for an app that's easy to use and doesn't overwhelm you with complex features? Afterlight might be your ideal pick. It offers a balance of simplicity and style.
What sets Afterlight apart?
Straightforward Editing Tools: Quickly enhance your photos with basic editing tools.
Frames and Textures: Add frames, light leaks, and textures for a unique touch.
User-Friendly Interface: Ideal for those new to photo editing.
5. PicsArt – The Social Network of Editing
PicsArt isn't just an app; it's a vibrant community of creative individuals. With its social networking features, you can share your edits, discover others' work, and learn from a massive user base.
Why should you join the PicsArt community?
Powerful Editing Tools: Advanced editing options for a professional touch.
Artistic Challenges: Participate in creative challenges and contests to hone your skills.
Stunning Photo Effects: Transform your photos with various artistic effects.
6. Pixlr
Pixlr is a web-based photo editor that offers a seamless editing experience without the need to download any software. It's perfect for those who need a quick fix for their photos while on the go.
What makes Pixlr your go-to online editor?
No Downloads Required: Access it from any browser without installing software.
Layers and Masking: Advanced features for in-depth editing.
Effortless Export: Easily save and share your edited photos.
7. Procreate Pocket
If you're an aspiring digital artist, Procreate Pocket is your secret weapon. It's primarily designed for drawing and painting, but it also offers excellent photo editing features.
What makes Procreate Pocket perfect for artists?
Incredible Brush Library: Create digital art with an extensive range of brushes.
Advanced Layering: Edit photos on separate layers for precise control.
Seamless Export: Easily export your artwork or share it on social media.
8. Canva
Canva is the ultimate destination for graphic design, but it's also a remarkable photo editor. If you're looking to create stunning social media graphics or marketing materials, Canva has your back.
Why should you consider Canva?
Templates Galore: Access a plethora of templates for various design projects.
User-Friendly Drag-and-Drop Interface: Create professional designs without any design skills.
Photo Enhancement: Edit your photos to perfection for your design projects.
9. Prisma
Prisma brings a unique artistic twist to your photos. It uses neural networks and AI to transform your pictures into artworks inspired by famous artists and styles.
What makes Prisma stand out?
Artistic Filters: Choose from a variety of artistic styles to give your photos a museum-worthy touch.
Quick Transformations: Watch your photos turn into artworks in seconds.
Unique Photo Effects: Stand out with your creative edits.
10. Darkroom
If you're an iPhone user, Darkroom is a powerhouse for editing your photos. It's optimized for iOS devices and takes full advantage of the Apple ecosystem.
Why should iPhone users go for Darkroom?
RAW Editing: Unlock the potential of your iPhone's camera with RAW editing capabilities.
Portrait Mode Editing: Enhance portrait shots with specialized tools.
Intuitive Gestures: Navigate the app with iPhone-specific gestures.
11. Adobe Photoshop Express
Adobe Photoshop Express brings the power of Photoshop to your mobile device, in a simplified and user-friendly form. It's perfect for those who want to work on the go.
What makes Adobe Photoshop Express a must-have?
Professional-Grade Features: Retouch, adjust, and enhance your photos with Photoshop's features.
Quick Fixes: Easily remove blemishes, correct colors, and crop your photos.
Integration with Adobe Creative Cloud: Sync your edits across devices.
12. Fotor – All-in-One Photo Editing
Fotor is your all-in-one solution for photo editing. It covers everything from basic edits to advanced graphic design, making it a versatile choice for all your creative needs.
Why should you consider Fotor for your photo editing?
Comprehensive Editing Tools: Edit, retouch, and add effects to your photos.
Design Features: Create banners, social media posts, and collages with ease.
Batch Processing: Save time by editing multiple photos at once.
FAQs
Q1. Are these photo editing apps available for both iOS and Android?
A1. Yes, most of the apps on our list are available for both iOS and Android devices, ensuring that you can access them regardless of your smartphone's operating system.
Q2. Do I need to be a professional photographer to use these apps?
A2. Not at all! These apps are designed for users of all skill levels, from beginners to experts. They offer a range of features that cater to your specific needs and experience.
Q3. Are there any free photo editing apps on the list?
A3. Yes, several apps on our list are free to download and use, with the option to purchase premium features if you desire.
Q4. Can I use these apps to edit photos on my computer or only on mobile devices?
A4. While some of these apps are mobile-exclusive, others like Adobe Lightroom and Pixlr have web-based versions that allow you to edit photos on your computer.
Conclusion
With the incredible advancements in mobile technology, there's no need to settle for lackluster photos. The 12 best photo editing apps listed above provide an array of options to suit your creative needs. Whether you're a seasoned photographer or someone just looking to add a little flair to your selfies, these apps will help you achieve stunning results.
So, don't hesitate to explore the world of photo editing and unleash your inner artist! With these apps in your pocket, you have the power to transform mundane shots into captivating memories. Try them out, experiment with your creativity, and watch your photos come to life with the touch of your fingertips. Happy editing, and remember, the best photo editing app is the one that brings your vision to reality!
(Visited 14 times, 1 visits today)